Non slip pallet liners are 100% recyclable
Non Slip Pallet Liners
Non-Slip Paper has been developed to increase stability and safety of pallets by reducing or eliminating movement of goods during shipment.
Non Slip Pallet Liners
PE Coated Kraft Rolls & PE Coated Kraft Sheets
PE Coated Kraft Paper
Polyethylene PE coated kraft which can be used as a waterproof pallet liner. PE coated kraft is supplied on rolls or in sheet form.
PE Coated Kraft Paper
Shipping Container Packaging
Cargo Restraint Systems
Ty-Gard 2000® flexible restraint system is designed to protect your valuable products in transit without damaging your packaging or equipment.
Cargo Restraint Systems
Packaging Products (Coatings) Ltd - Dunnage Airbags
Dunnage Airbags - Shipping Container Air Bags
Tested and Approved alternative to Container Cargo Lashing and Container Cargo Strapping.


Dunnage paper air bags are designed and built for your convenience, with a wide variety of sizes and strengths to meet your shipping requirements. The trapped air inside these lightweight, yet strong and durable Dunnage air bags provides cushion to protect your load from shift, shock, and vibration. Various Sizes of Dunnage air bags for filling those spaces between loads to secure them and reduce damage in transit. Remember you'll still need a compressor to pump these up.
---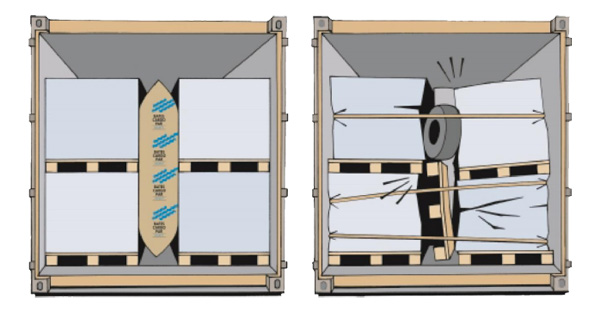 Dunnage Air Bag - Standard Flow in Various Sizes
Dunnage Air Bag -Standard Flow - Various Sizes
Paper over Polypropylene
Protecting from Cargo Damage
Effective and efficient load securing due to time saving over other methods
Easy to handle - inflates and deflates quickly
Enhance your company and product image
AAR Level 1 Approved
Contact Packaging Products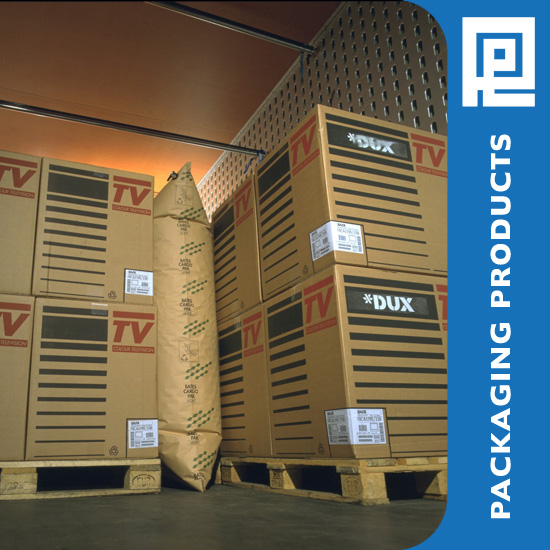 Ty-Gard 2000
®


Ty-Gard Double Strength

®
Shipping Container Restraint System
Ty-Gard 2000® designed for cargo restraint and container load securement to prevent cargo damage. Approved alternative to traditional container cargo lashing and container cargo strapping.
View Ty-Gard 2000

®
Shipping Container Air Bags
Dunnage Airbags
Dunnage Air Bags - Cargo Load Protection
Dunnage Airbags are also known as shipping container air bags or cargo packing air bags. Used for improved load restraint in shipping container cargo and load packaging.
View Shipping Container Airbags