Non slip pallet liners are 100% recyclable
Non Slip Pallet Liners
Non-Slip Paper has been developed to increase stability and safety of pallets by reducing or eliminating movement of goods during shipment.
Non Slip Pallet Liners
PE Coated Kraft Rolls & PE Coated Kraft Sheets
PE Coated Kraft Paper
Polyethylene PE coated kraft which can be used as a waterproof pallet liner. PE coated kraft is supplied on rolls or in sheet form.
PE Coated Kraft Paper
Shipping Container Packaging
Cargo Restraint Systems
Ty-Gard 2000® flexible restraint system is designed to protect your valuable products in transit without damaging your packaging or equipment.
Cargo Restraint Systems
Packaging Products (Coatings) Ltd - Slip Sheets
Slip Sheets are 100% Recyclable
Packaging Products (Coatings) Ltd can provide slip sheets as an alternative to heavy, bulky and expensive plastic or wooden pallets. Slip sheets are compatible with special forklift truck attachments (see image below). These attachments are available through your forklift truck supplier or we will be happy to help you in this area. The attachments need to available at the receiving company also to ensure they can handle deliveries.
---
Minimum space is required for storage of the sheets. In fact, 1000 sheets can be stored in the same space required to store 10 wooden pallets.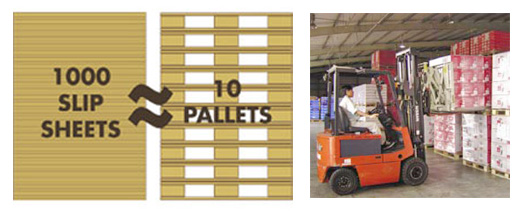 Slip sheets allow you to use the full space available within a container.

Slip sheets are available with different thickness and strengths according to your needs.

Slip sheets are wood free, hygienic, recyclable and offer great potential cost savings.
Contact Packaging Products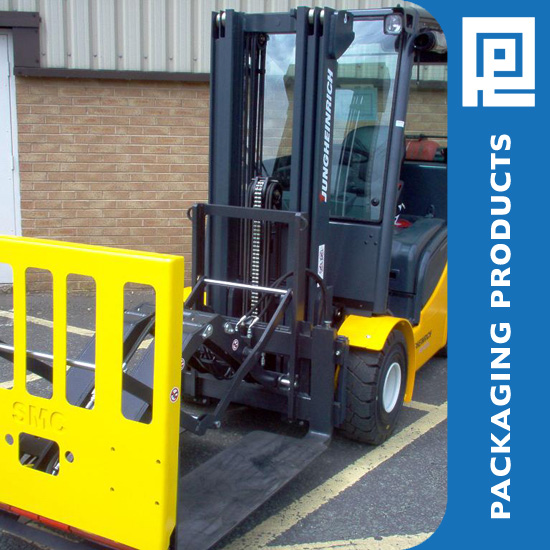 Ty-Gard 2000
®


Ty-Gard Double Strength

®
Shipping Container Restraint System
Ty-Gard 2000® designed for cargo restraint and container load securement to prevent cargo damage. Approved alternative to traditional container cargo lashing and container cargo strapping.
View Ty-Gard 2000

®
Shipping Container Air Bags
Dunnage Airbags
Dunnage Air Bags - Cargo Load Protection
Dunnage Airbags are also known as shipping container air bags or cargo packing air bags. Used for improved load restraint in shipping container cargo and load packaging.
View Shipping Container Airbags